Send your company's personnel moves to Online Editor Bianca R. Montes at [email protected].
---
Trevor Grünewald to the general manager
Sarah Hagan to the President and Chief Operating Officer
ECI Software Solutions has promoted Trevor Gruenewald to general manager and Sarah Hagan to president and chief operating officer.
Gruenewald will assume the responsibilities of current CEO, Ron Brooks, who will assume the role of Chairman. He will focus on day-to-day management and continue to lead overall product and M&A strategy. Since joining ECI in 2009, Gruenwald has completed and integrated over 26 acquisitions. He received a bachelor's degree from Purdue University.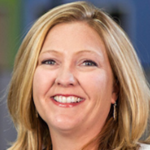 Hagan will oversee ECI's business units while continuing to build relationships and collaboration between business and finance departments that she initiated in her previous role as Chief Financial Officer. She earned a bachelor's degree from the University of Texas at Arlington and an MBA from the University of Texas at Dallas.
---
roman ace to the financial director
Granite Properties has promoted Ace Roman to Chief Financial Officer. He will also sit on the firm's executive committee. Previously Chief Financial Officer, he will lead Granite's financial strategy and continue to be responsible for managing all aspects of capital, corporate finance and portfolio management.
Last year, Roman led negotiations for funding totaling $570 million in Dallas, Southern California and Atlanta. It has also partnered with Common Desk, a key part of Granite's collection of flexible desks and rental solutions. Roman holds a bachelor's degree from Baylor University and an MBA from Columbia Business School.
---
Jessica Chavez to the director of learning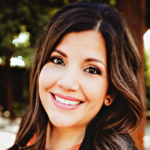 The Perot Museum of Nature and Science has hired Jessica Chavez as Head of Learning. She previously served as Vice President of Innovative Learning Strategies at the Arizona Science Center in Phoenix and worked for 15 years as a teacher. Chavez received bachelor's and master's degrees from Arizona State University and is pursuing a doctorate in educational leadership from Northern Arizona University.
---
Meghan Burns to an attorney in the firm's Dallas office
Orsinger, Nelson, Downing & Anderson has hired Meghan Burns as an attorney in its Dallas office. She was previously an associate attorney at McClure Law Group. Burns specializes in family law, focusing on divorce, child custody, and marital agreements. She earned her BS and JD from the University of Arkansas.
---
Kevin Butkus to the vice president of the DFW office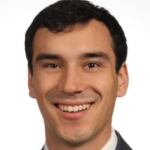 Kevin Butkus has been promoted to vice president of Weitzman's Dallas-Fort Worth office. He joined the commercial real estate firm in 2017 as a partner. Butkus will be responsible for investment property brokerage, retail project leasing, retail tenant representation and general brokerage. He received a bachelor's degree from Clemson University.
---
Tiffany Angele serving as Vice President of Health Services Division for the South Central Region in Dallas
Colliers International has promoted Tiffany Angelle to Vice President of Health Services Division for the South Central Dallas region. His work focuses on ambulatory surgery centers, surgical hospitals, imaging centers and medical office buildings.
Since joining Colliers in 2015, Angelle has completed over 2 million square feet of sales and leasing transactions totaling $560 million. Prior to joining the firm, she served as Director of Healthcare Advisory Services at CASE Commercial Real Estate Partners. She earned a bachelor's degree from the University of Louisiana.
---
Matthew J.Agnew to the Senior Counsel of the Health Practice Group
Bradley Arant Cummings has hired Matthew J. Agnew as senior counsel in the firm's healthcare practice group. In this role, he advises healthcare companies on legal issues relating to business transactions and regulatory compliance and defends healthcare companies against allegations of fraud, waste and abuse. He was previously a healthcare lawyer at Barnes & Thornburg. Agnew received his bachelor's degree from Wichita State University and his JD from the University of Kansas Law School.
Board appointments
---
Dallas West End Association has selected new board members. They understand:
Tanya Ragan, owner and president of Wildcat Management
Tony Street, owner and chef of YO Ranch Steakhouse and Family Thai's
Burson Holman, Vice President of Granite Properties
Josh Pirtle, Senior Vice President of Crescent Real Estate
Nancy Gapen, senior property manager of Crescent Property Services
Laetitia Sherman, API West
Kevin Bernauer, partner at Mesa Design Group
---
The Catholic Foundation has appointed its board of directors for 2021. Pratt will serve a two-year term and the four additional new members will serve three-year terms.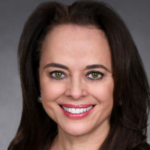 Aileen Pratt beginning of her two-year term as Chair of the Board. Pratt has a long career in nonprofit work, including founding the Aileen and Jack Pratt Foundation.
Ferdinand Blanco, vice president and chief information security officer of CHRISTUS Health
Dr. Maurico Delgado, professor at UT Southwestern Medical Center and retired pediatric neurologist
John Dziminsky, Chairman and CEO of The Rosewood Corp. and Chairman of Rosewood Trust Co.
Jeff Schiefelbein, cultural director of 5, an Irving-based energy consulting firm